Coloring Pages
Click on a page to download a PDF and print.
Learn to spell your name!
Print and color
at home,
Emma!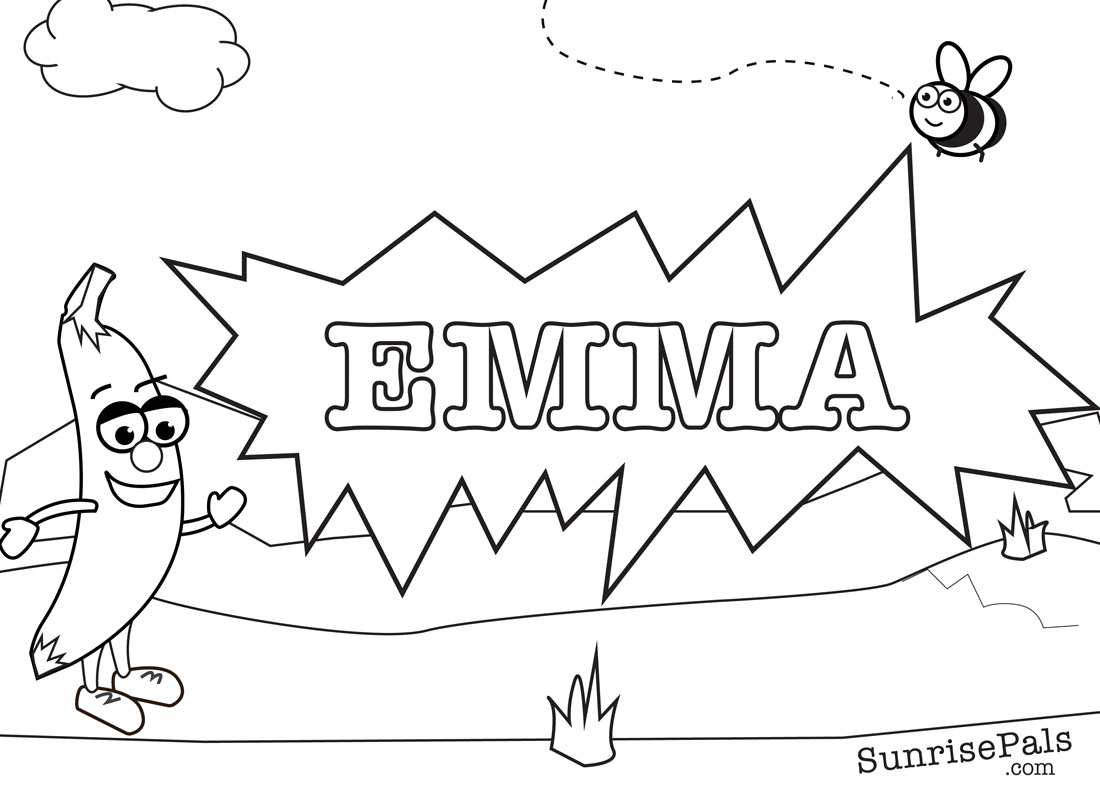 Don't see your child's name?
Submit your name
and we'll create a new video to help your child learn to spell it!
We are working to create a spelling video for you, Emma.
Check back soon, or sign up for our newsletter to be alerted when your video is ready.
---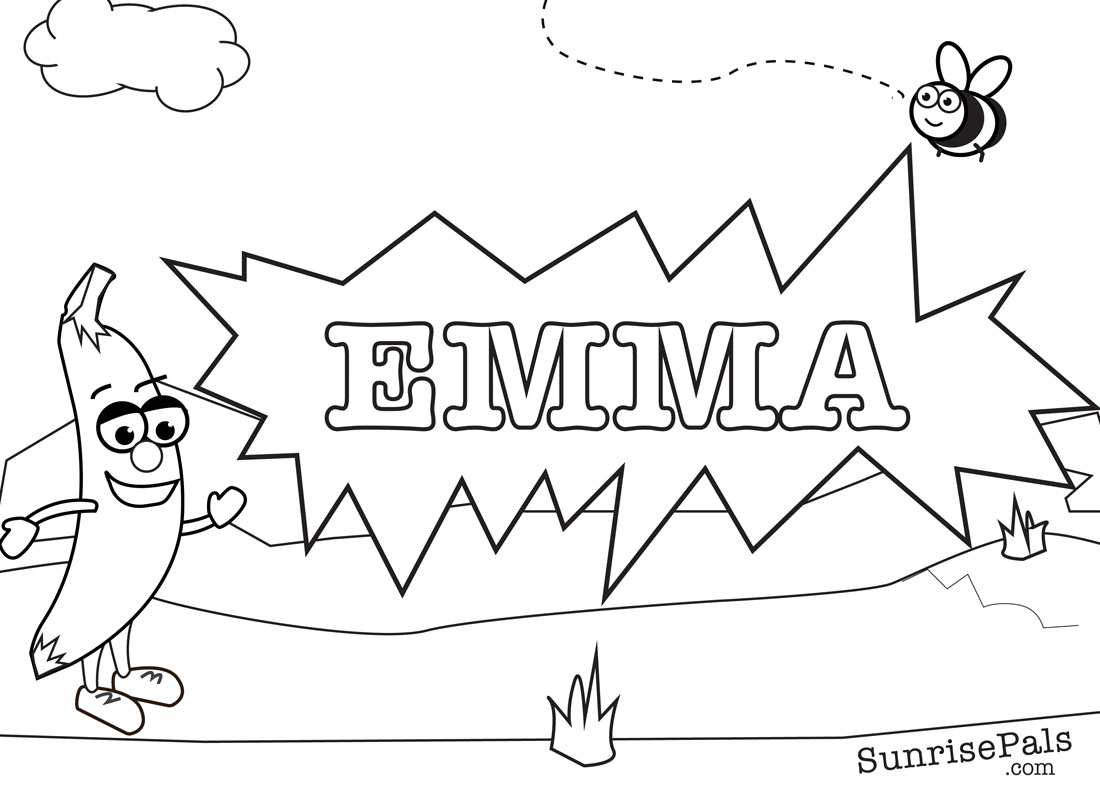 Printing tips:
Print the PDF file and select "fit to page" or "scale to fit page" when printing from your browser or PDF software. You can also hide the "header and footer" so that you don't see text above or below the printed image.
Submit a new name
If you don't see a name here, or need an alternate spelling, be sure to submit a new name and we'll get it added for you!
Coloring Pages by Name
View PDF coloring pages and print them off at home!